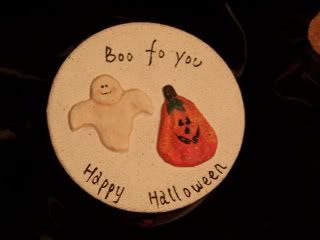 Welcome to the party! Park your broom at the door and come inside.  Wow, that broom's looking a little beat... maybe you should trade her in for a new one.  Have you been to the new 
dealership
 yet?  The new models have some pretty wicked features.  
BOO!
Did I scare you? Tee hee. Maybe it's time for a drink?! Go ahead, don't be shy, pick your potion... would you like frog warts or newt tails with that? Please, help yourself. We've got all kinds of goodies.
There you are... I've been looking all over for YOU!  Careful don't spill your drink!  Come with me.  I'd like to introduce you to a new aqaintance of mine.  This is her royal

vine-

ness, Peponia Squashblossom. She's fresh from the pumpkin patch and a bit out of her gourd tonight, but she's lots of fun and always finds a way to carve out a good time. Whatever you do, don't accept any pumpkin juice from her. It makes you do strange things.  

She's been drinking it all day too

.

 

 Don't you worry - she won't be flying herself home.  See the fellow over there?  He's from the pumpkin castle and he'll see her highness home safely.  Oh, and be sure to ask her about the royal garden.  She loves tending to her gourds and talking about them... she has quite a green thumb ;)  Oh Beelzebub, how could I neglect to warn you?  Where's my head?  She is also the fastest draw in the Wicked West.  So when you turn down her pumpkin juice, make sure you stand clear of her wand.     
Thanks for stopping by :D  
(sorry I was late posting)
Spookily yours,